Winning Design Chosen For New Brno Main Train Station
Published: 26. 7. 2021
The Brno City Architect's Office has announced the winner of an international competition to select a design for the proposed new Brno international train station, to be built in the Trnitá district on the banks of the River Svratka, a few hundred metres to the south of the existing main station. The winning design was submitted by Dutch architect's studio Benthem Crouwel, and chosen by an expert jury from 46 entries. The completion of the project is currently estimated for between 2032 and 2035, according to Mojmír Nejezchleb, Deputy General Director for Railway Modernization at the Czech Railway Administration.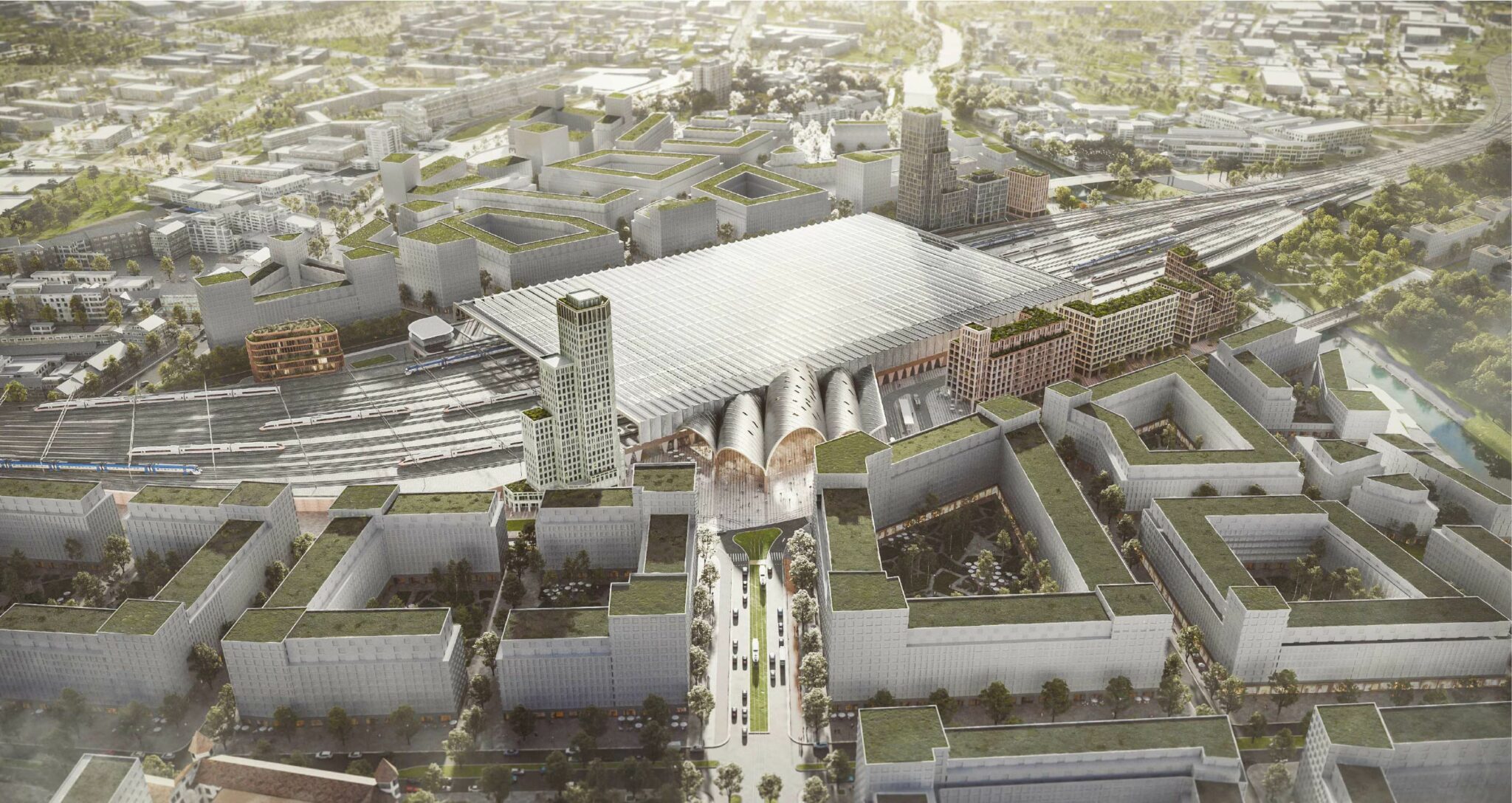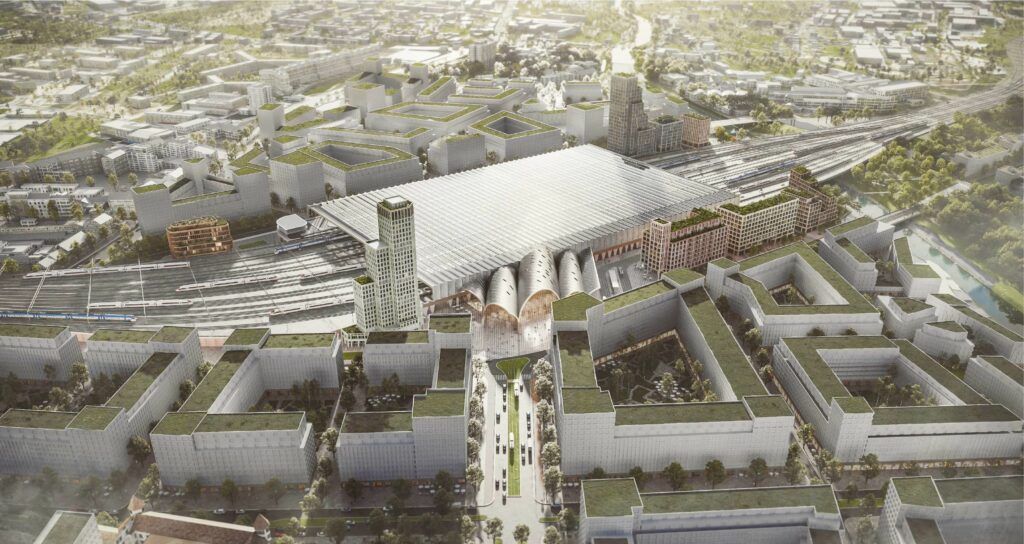 Benthem Crouwel Architects are the design studio behind award-winning train stations in Rotterdam, Amsterdam, and The Hague. According to the concept of the winning design, the new railway station will become a new gateway to the city and a positive impetus for the development of the emerging Trnitá district on the banks of the River Svratka. Brno residents will get a modern rail hub with sufficient capacity to guarantee further development of railway transport from the city.
The decision of the expert jury, which included architect Eva Jiřičná and urban planner Peter Gero, was approved this week by the City of Brno and the Railway Administration. As the organizer of the competition, the Brno City Architect's Office will exhibit all the submitted designs at the Brno New Town Hall at the end of September.
According to Benthem Crouwel Architects, the design incorporates smooth integration into the city's public transport network and enrichment of public life in the new district, intended to be a comfortable and easy place to live and travel, with a range of transfer options and an iconic design for the station itself that strengthens the identity of the city of Brno, while also being functional and looking like a train station.
"In the opinion of the jury, the winning design combines a reference to historic public buildings with a modern interchange and quality public space," said the City Architect Michal Sedláček, a member of the jury. "It emphasizes the Brno genius loci and a careful assessment of the practical functioning of the new station building and its surroundings." According to Sedláček, during the competition the jury recommended some refinements to the design to meet the strict requirements for the new station.
Translated by Jack Stephens, read full article on Brno Daily.